You set the goal
We will help you achieve it
Leave the worries of promoting your business to us. We will design and implement a strategy for you that will help achieve the target profit and increase the value and number of products or services sold.
You say web
We create new opportunities
Don't lose potential customers and users, provide them with all the information about your product or service on a professionally created website.
You say marketing
We attract new customers and users
Reach new customers and show them that your product or service exists! Increase awareness with a carefully designed marketing strategy and increase sales.
You say brand
We tell the story
Create a brand that people will love, support and recommend to others. Increase recognition, stand out from the competition and create an emotional connection that will attract new customers.
Show visitors why your accommodation would be the best place for a holiday and attract new guests.

Inform interested users what they will get with your service, so that they can more easily decide to use the service.
Present your products to the whole world and show customers their value.
A thought that inspires us
We succeed
when you succeed
We help You to create recognition and visibility in the sea of competition, so that Your products or services get additional value and demand. Through detailed research, we will help You look at the circumstances from different angles, so that together we can design the best solution for the development of Your company. Because we are most happy when we pass through cities and see how people are using our clients' products or when our clients' employees work on large service projects.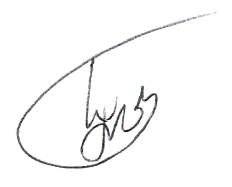 Igor Tot
Founder of Optimus
Development
We help businesses
grow

,

launch products

, and

build lasting relationships

with their customers and users.
Ready to upgrade Your business?
Tell us what You want to achieve? What is important to You and what worries You? Set a goal, and we will help You achieve it!
Faces that start
all our successes
We are proud of our works and are happy to present them