Want to create a website, but you're not sure what's the best way to write content? Explore our tips and learn how to write content for a website.
How to write content for a website?
Before you start writing content for a website, there are a few things you need to consider. The first is the audience you are writing for. Who are they? What are their interests? What are their needs? Once you have a good understanding of who your audience is, you can start writing content that will appeal to them.
1. Keep it short and sweet
When it comes to writing for the web, less is almost always more. Your readers are likely scanning your content rather than reading it word-for-word, so it's important to make your point quickly and efficiently. That doesn't mean your writing has to be dry or boring – in fact, interesting, well-written content is more important than ever. Just be sure to get to the point and then move on.
2. Write for your audience
How will your visitors like the content if you don't even know who your visitors are. When you research who they are, you know what problems they have, how you can help them, and you know how to tailor your content to capture their attention. Consider your audience's needs and what they want to know, then write accordingly. For example, if you're writing for an experienced audience, you can assume that they have some knowledge of the subject and can handle more technical language. On the other hand, if you are writing for a general audience, you will need to keep the language simple and the explanations clear.
3. Be clear and interesting
As we mentioned before, your visitors are probably scanning the website content. This means that it is important to be clear and interesting in your writing. Get rid of any unnecessary words or phrases and focus on getting your point across in as few words as possible.
4. Headings and subheadings
Headings and subheadings are important for content structuring and readability. They help clarify what's important and give visitors a quick overview of what your content is about. When composing headlines, make sure they are interesting and informative, and try to keep them under 12 words. For subheadings, use keywords and key phrases to break up the text and make it easier to scan.
5. Use lists and icons
Lists and icons are a great way to organize your thoughts and present information in a clear, concise way. They are also easy to scan, so you can extend the attention span of visitors. When using lists, make sure the items are concise and relevant to the title, and consider using numbers or icons ✍️ to highlight the most important parts.
6. Use images and videos
Images and videos are a great way to break up text and add visual interest to your content. They can also help explain complex concepts or provide additional information. Just make sure you use relevant, high-quality images and videos that add value and fit the context.
If you don't have your own pictures, you can buy them on the Shutterstock.
7. Use links
Links are important for two reasons. First, they help support the conclusion (argument) you are making by providing additional information. Second, they help keep visitors focused on the content by providing a way to explore related topics. When adding links, be sure to use the so-called anchors for shortcuts or links to reputable sources.
8. Use calls to action (CTA)
Calls to action (CTAs) are a great way to engage your readers and encourage them to take action. The CTA can be something as simple as "Send an inquiry", "Learn more" or "Sign up for our news"… Whatever you choose, make sure your CTA is clear and legible because clicking on the CTA usually starts the process in which the visitor will place an order your service or buy a product. This part is best left to the agency that creates your website, so that the website achieves the best results.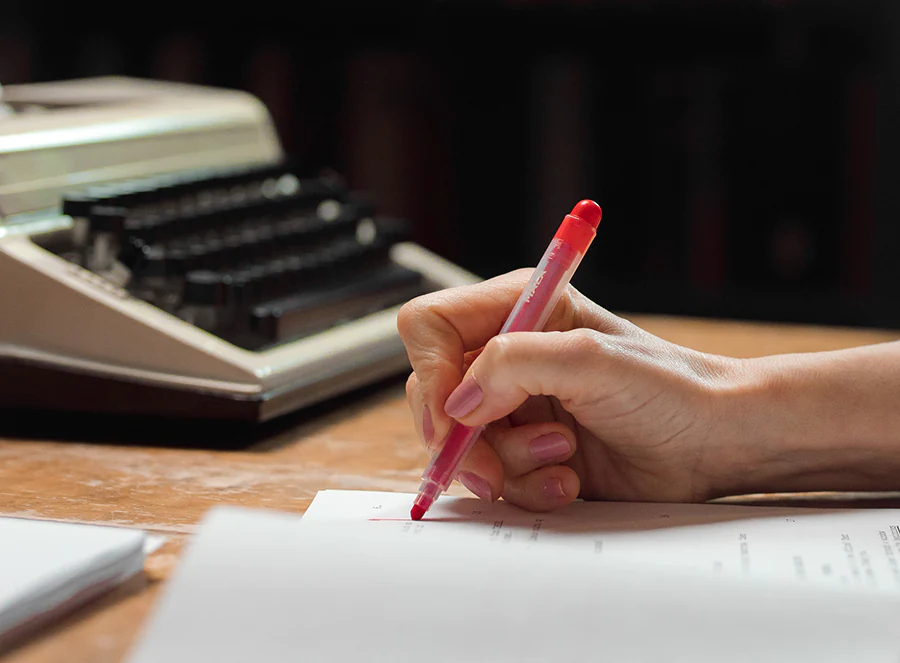 9. Edit and proofread content
Last but not least, be sure to edit and proofread your content before publishing it. Typos and grammatical errors can make you look unprofessional and hurt your credibility, so take some time to correct them. If you are not confident in your editing skills, consider hiring a professional editor or proofreader.
By following these tips, you'll know how to write content for a website that's clear, readable, and engaging – and that both search engines and website visitors will love.